Liberal Arts students of RMUTT showcase their language mastery in 'ASEAN Summit' event
The 35th ASEAN Summit and Related Summits in Thailand, recently held at IMPACT Exhibition and Convention Centre during November 2nd to 4th, 2019 was considered a success under the concept of 'Cooperation, Progress, and Sustainability'. The event was successfully concluded and became a true representation of goodwill and friendship from the people of Thailand. During this auspicious occasion, ASEAN leaders, leaders of countries, negotiators and spouses, Secretary-General of ASEAN, Secretary-General of the United Nations, Managing Director of International Monetary Fund Ministers of ASEAN Member Countries and Dialogue Partners including ASEAN senior officials were represented.
Behind the achievement, one of very many who had been involved in the prestigious event were university students from the Faculty of Liberal Arts, Rajamangala university of Technology Thanyaburi, RMUTT. Besides giving their helping hands to provide interpretation of foreign language including English, Chinese, Japanese and Korean, they also had their chances to offer their best services in food serving to the head of states and governments. After all, they all agreed that this international event was worth the experience.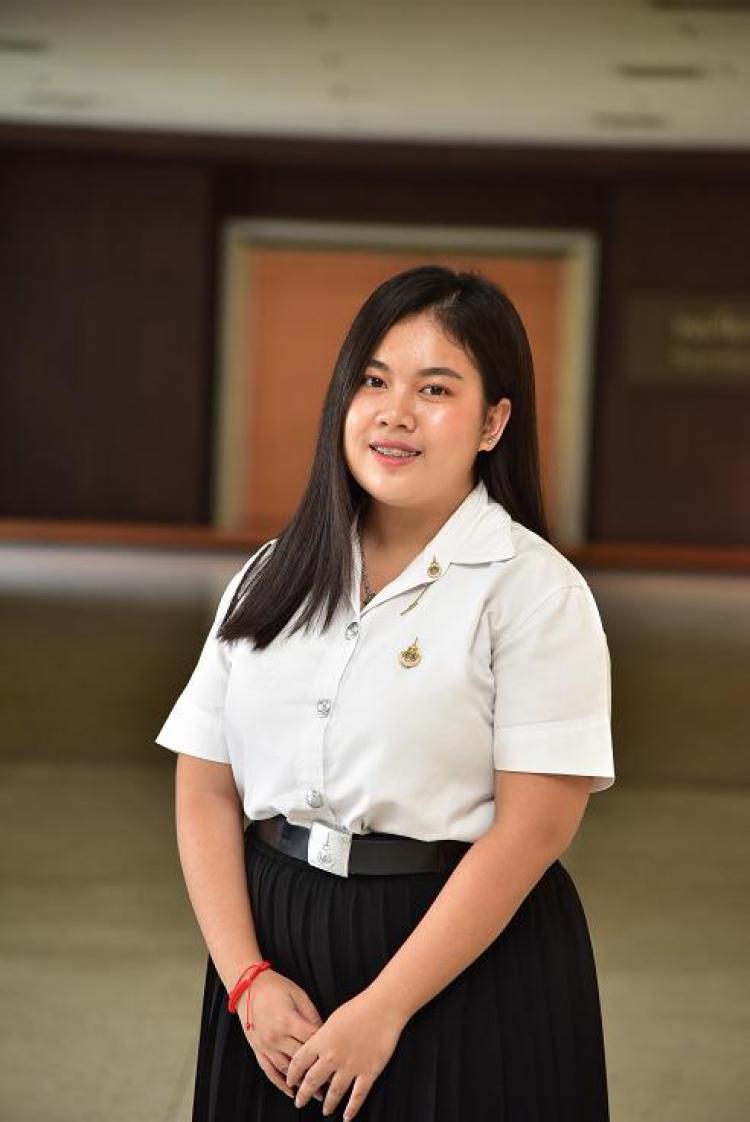 To amplify student voices, Ms. Wanwisa Roongruang, nickname "Mind", a 4th year student from Department of English for Communication, Faculty of Liberal Arts (RMUTT) said that she and other 15 representatives of the department had been offering their interpretation services in English, Chinese, Japanese and Korean at the screening point where Thailand's Prime Minister, Ministers and ASEAN Leaders would be passing through. She also revealed that the duration of the service was 3 days.
"In collaboration with Pak Kred police officers, metal detectors were installed to detect any presence of metal including knives or illegal metal objects. Moreover, this electronic instrument was capable of finding metal inclusions hidden within objects such as luggage. Two types of metal detectors including Gate and Handy metal detectors were operated for securing screening. In case of suspicion, the officer was authorized to conduct a search of a person for evidence in accordance the security check requirements and regulations. And thus, having good language proficiency and communication skills were most required. Nonetheless, having good background knowledge of each different country's culture and etiquette would be beneficial and more cooperative in case a conduct of search had to be done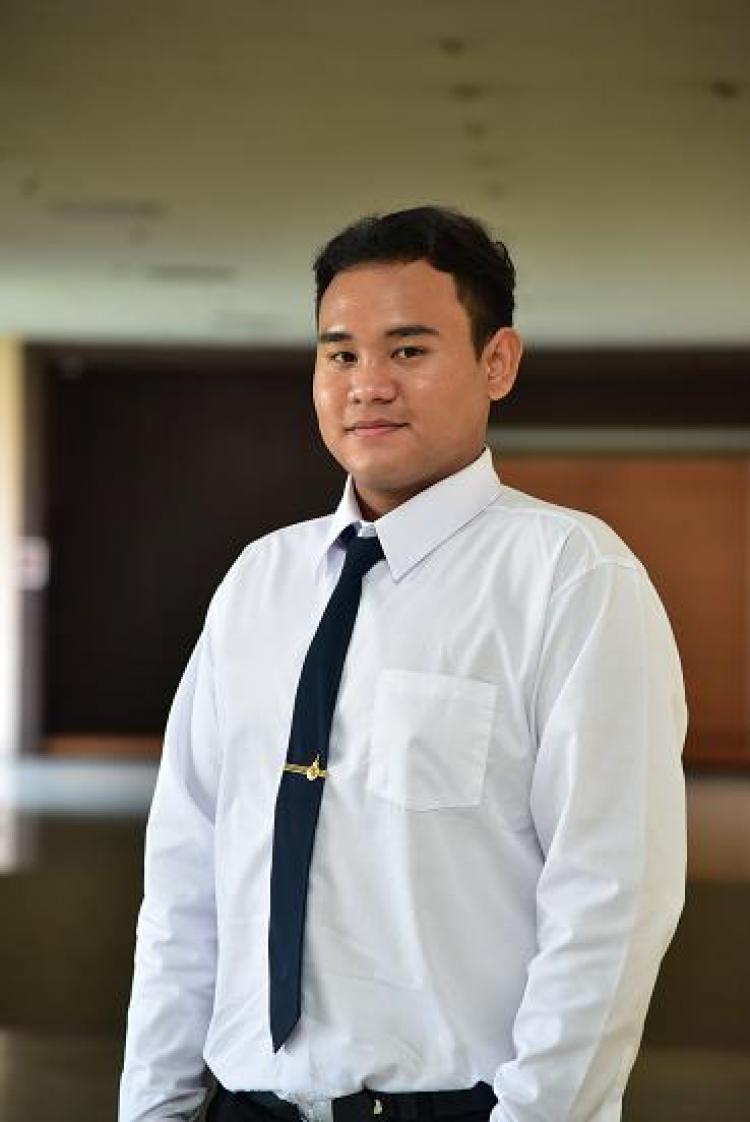 Another 4th year student who performed as a foreign language interpreter, Mr. Patiphat Suwanbenchang — "Coach" revealed that he had applied his experience as an assistant of international student's cooperative education at National Pingtung University, Taiwan to ensure that coordination within international relations were in place for a smooth operation.
"What I have learnt from the work is my communication skills. I did have many chances to understand cultural diversities and to be as a part of this international event was great. I believed that achievement could not be reached unless strong cooperation among officials were met, particularly when security measures were taken cautiously to serve as confidence building measure.
"From falling in love with English language to holding international events, I see myself doing a (MICE) business in a near future where I could create my own event; however, being a lecturer in a university is also another choice."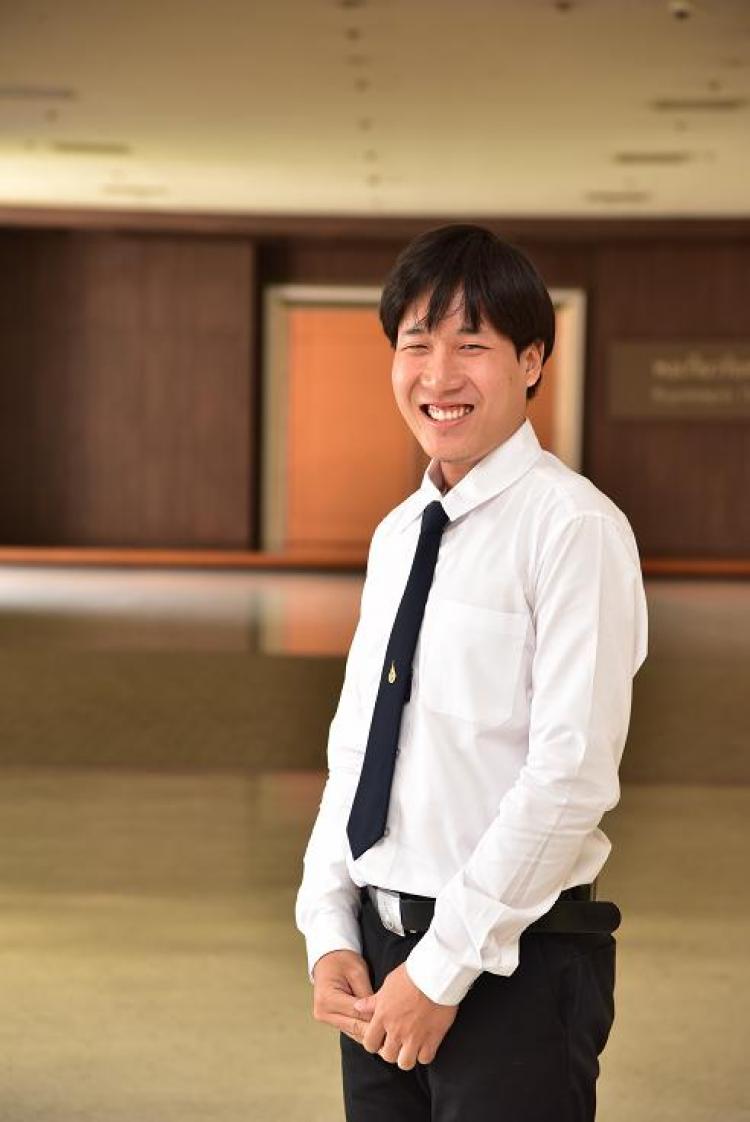 Concerning catering services "Dave" or Mr. Natthaphong Kulma, a 4th year student in Hotel Management proudly revealed that he and his 60 friends in the field of study had been involved in the provision of food and beverages.  To accomplish our service, there are several things that have to be done including personality preparation and dressing code requirements In order to achieve servicing goals in food and beverages professionally.
"Even though, I felt very exhausted to get myself ready for the real work, I am glad that I had my opportunity to be working in an international event, learning new aspects of works especially in food and beverage preparation. I very much hope that this experience will be beneficial for my future career after university graduation."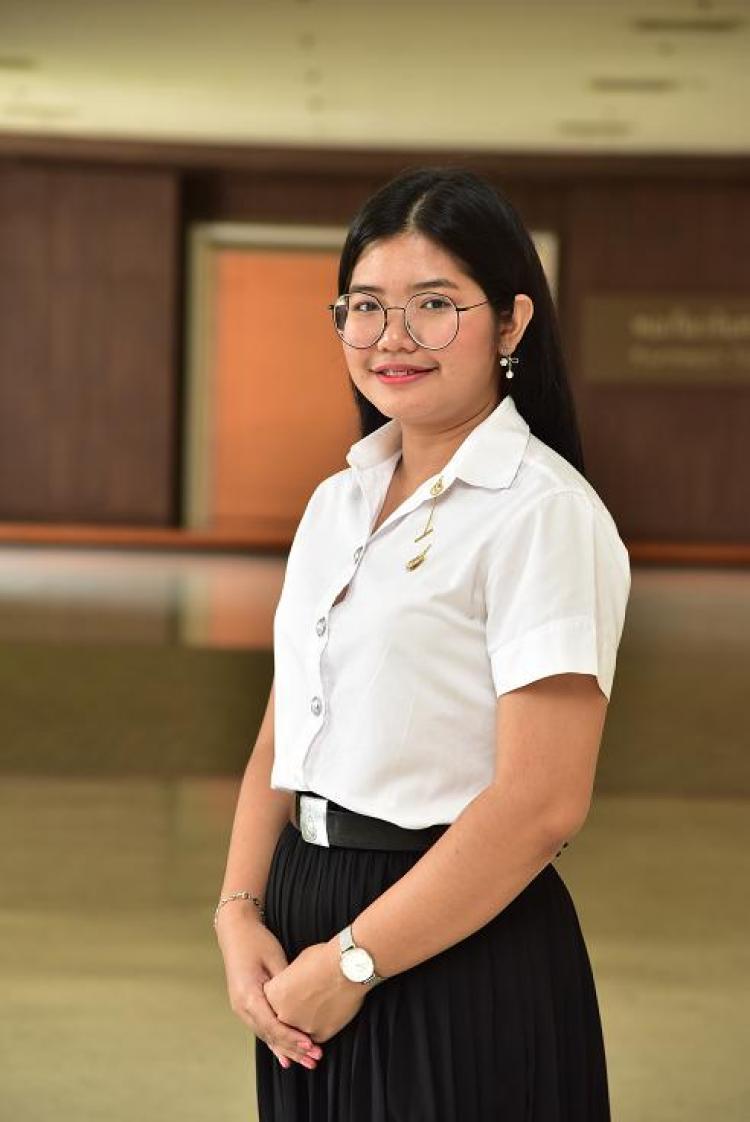 Another girl nicknamed, "Mild", Ms. Juthamat Loylomchok, a 4th year student of Hotel Management explained that she had her food and beverage knowledge and experience from the internship at The Westin Grande Sukhumvit as well as the instructions from RMUTT in the catering, mixed drink, and  English courses. During the event, she had to provide her full food and beverage services including appetizers, main dishes, desserts, and drinks. She also expressed, "All the experience I have gained was just worthy and I was my great opportunity to get involved with this special international event.
And these are the experience that were being told by students from Liberal Arts, RMUTT who had their chances to participate and host this "the 35th ASEAN Summit and Related Summits" event in Thailand.