Providing ICT services to students, personnel, teachers of Rajamangala University of Technology Thanyaburi. As follows.
Computer repair service and computer equipment maintenance.
Computer repair and maintenance service. Serving students and staff at the university. Contact to iWork@RT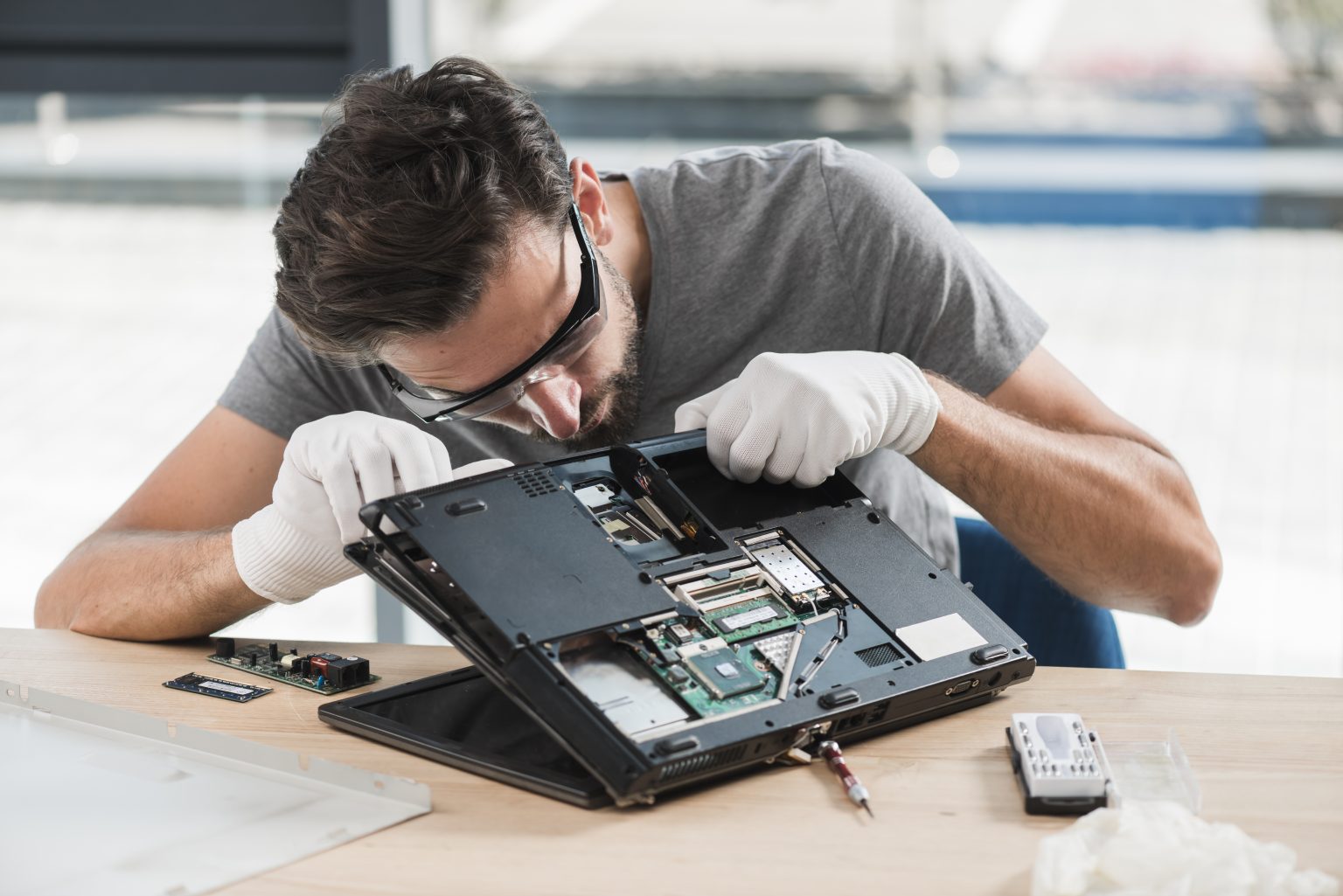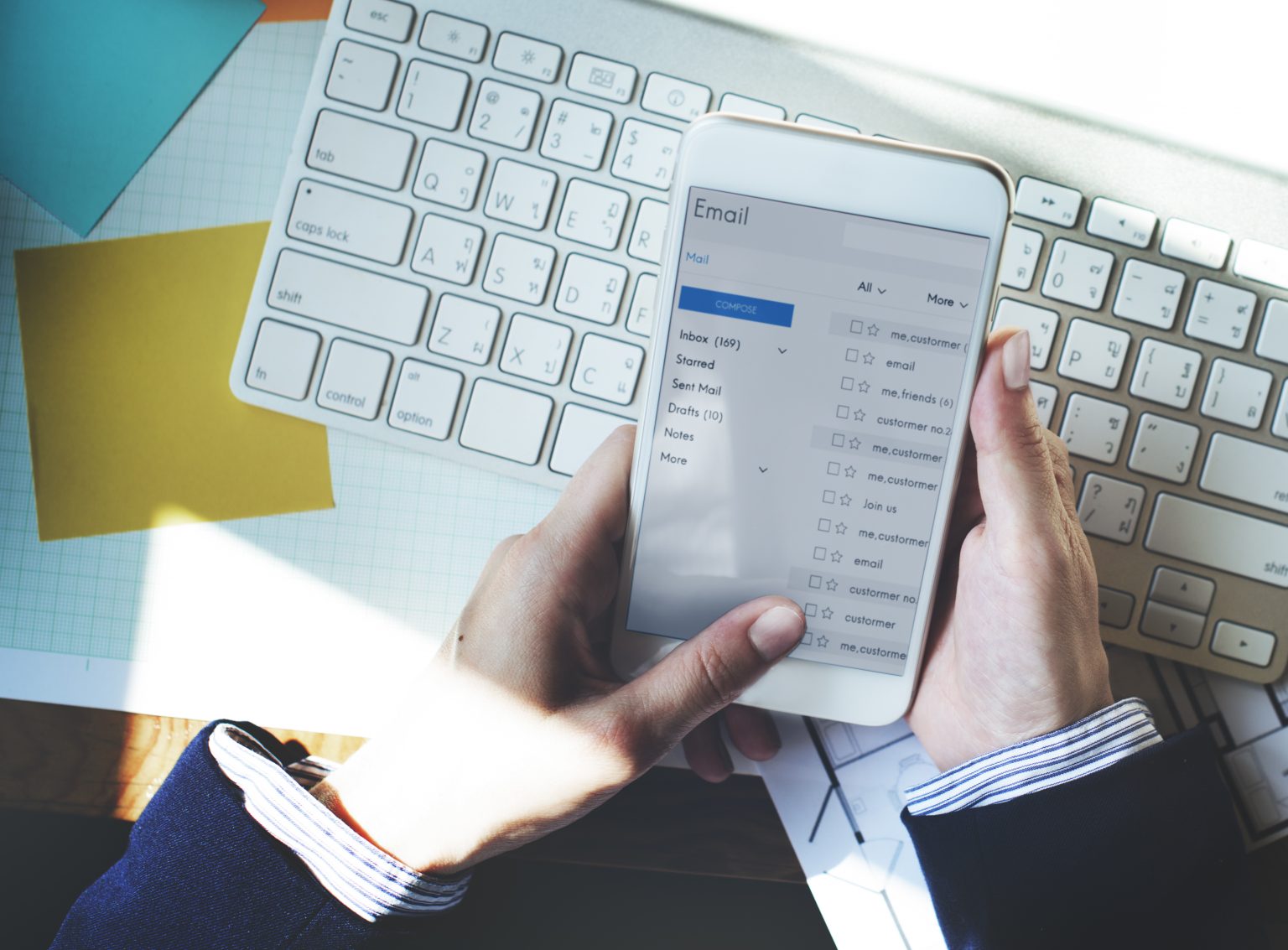 The university's e-mail system consists of providing e-mail systems for students, professors and staff. Of the university Providing e-Mail Intranet (Outlook) for the faculty and staff of the university.
Providing services regarding the application to use the WiFi network of university personnel and students. Allow all users to use the Wifi system anywhere in the university area. And Username Wifi is also compatible with the VPN (Virtual Private Network) system.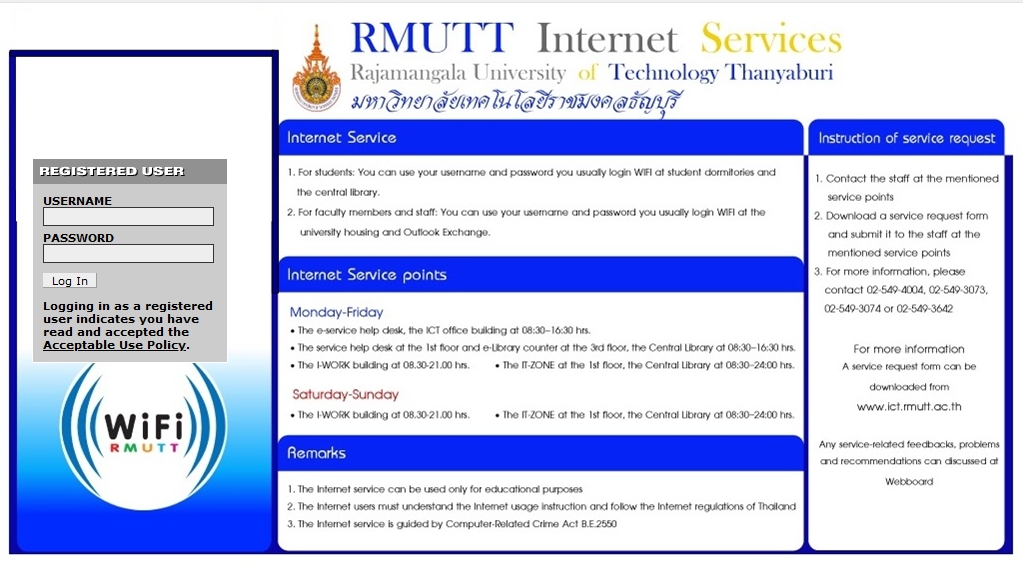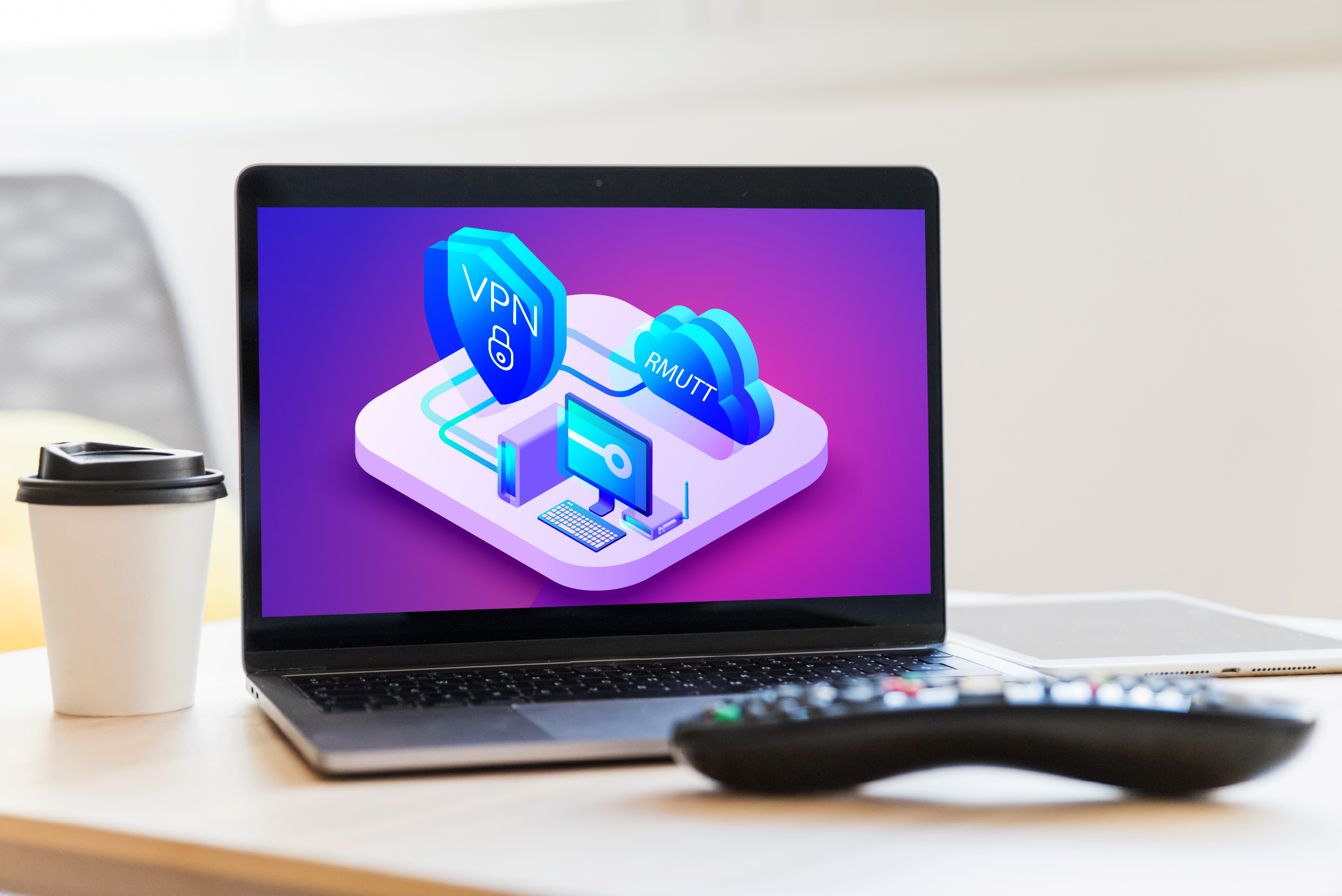 Is another kind of service provided by Rajamangala University of Technology Thanyaburi. By the Office of Academic Resources and Information Technology.For those who want to use the university's network from outside. By using Modem , Adsl or internet network.
WIFI RMUTT usage for students. Students can access by using Username: 13-digit student ID without entering a dash (-).
Password: Set to be the last 6 digits after ID card number. (Students can change their password by themselves later)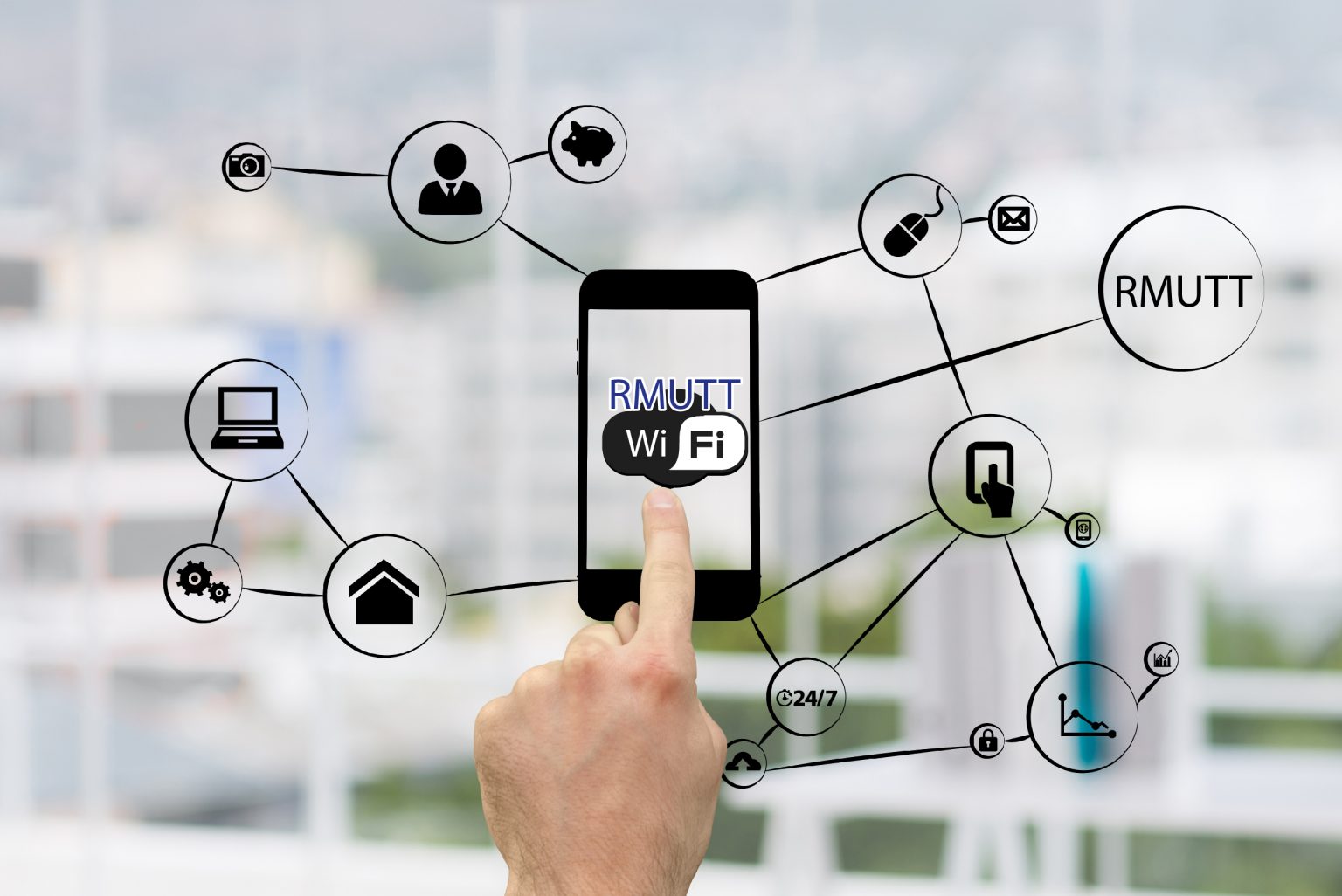 Contact Us
i-Work @ RT Office of Academic Resource and Information Technology Center at Rajamangala University of Technology Thanyaburi.
39 Moo 1, Klong 6, Khlong Luang Pathum Thani 12110 Thailand
——————————————————————————–
Phone number:  0-2549-3074  และ 0-2549-3634
ARIT Online Repair Service
Computer repair and maintenance services on campus. Is a service in the university area for professors, students and staff.