WELCOME TO LIBRARY
RMUTT
Our services are as follows
Library of Rajamangala University of Technology Thanyaburi locates in the center of the campus, near the Rajamangala Hall. Library of RMUTT is not just a place of books, but also provides convenience, entertainment and high technology for you.
Library of RMUTT a move towards knowledge-based new technologies and economies, there is an increasing need to expand the learning capacity of both the young and old. Besides infrastructure, library building will continually support and build upon this foundation with better facilities, services and programmes. It is our wish that no one be left behind in the new technological and economic world. Through the various facilities and programmes are available for you, we want the library to remain relevant to you in your quest for knowledge and ultimately and success.
Producing, developing and providing media learning to respond user.
Developing segmentations in order to be in international standard continually.
Using technology in order to help user being able to access educational sources quickly and conveniently.
Developing the Office of Academic Resource in order to be centre of searching, researching, and self-access learning for RMUTT teachers, students and general people.
Producing education media and developing distant learning with satellite system.
Correcting and propagating the RMUTT honor history and producing useful researching to developing the Office of Academic Resource program.
– Information – Circulation Service – Membership Card Registration – IT Zone (Computers with internet access and Printer) – Book Searching Service – Rajamangala Mini-Theater (50 seats) – Newspapers, magazines, journals, brochures, and etc.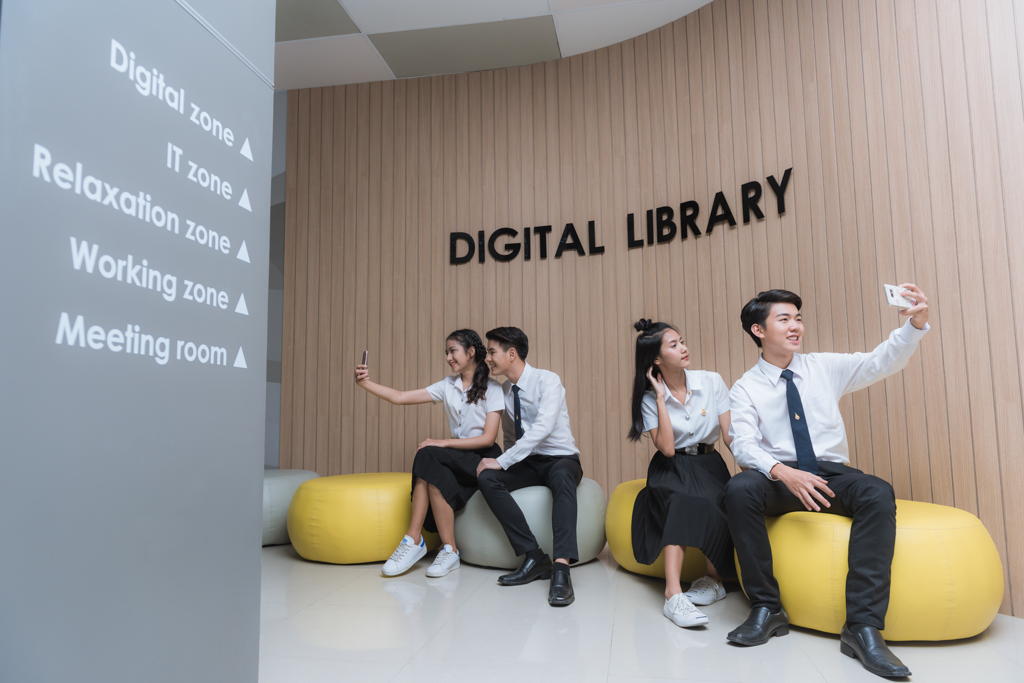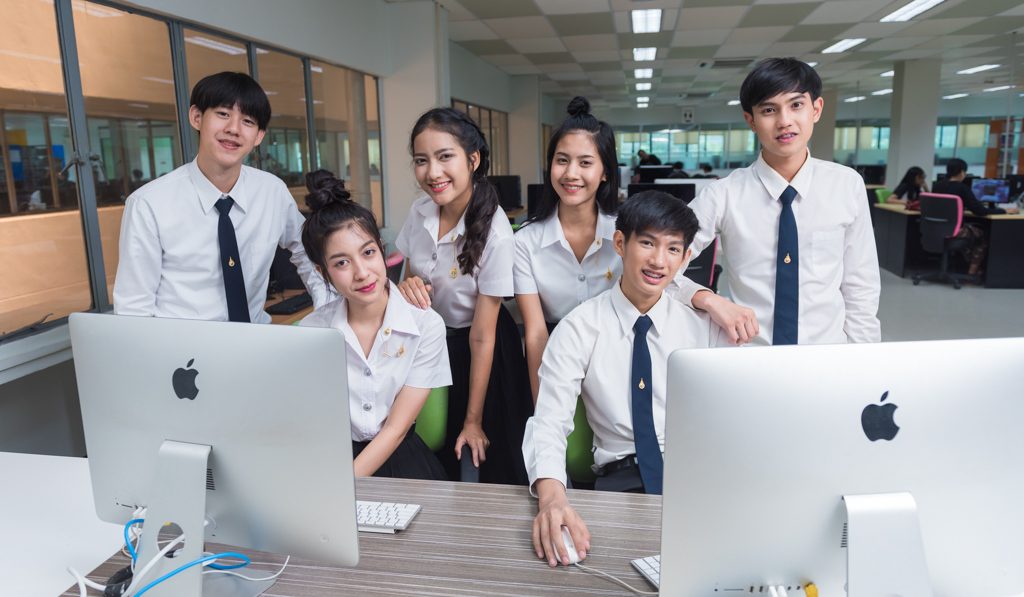 – Specific Books Category M Music Category N Fine Arts Category P Languages and Literatures Category TT Crafts Category TX Foods – Edutainment Zone – Audio – visual Materials Circulation Service – Book Searching Service – Language Center – Help Service – Photocopier – Office of General Information Resource Development
– Notebook Zone – Book Category Q- Z – Help Service – Book Searching Service – Discussion Rooms 3-1 3-2 3-3 3-4 3-5 3-6 – Database and Research Searching Service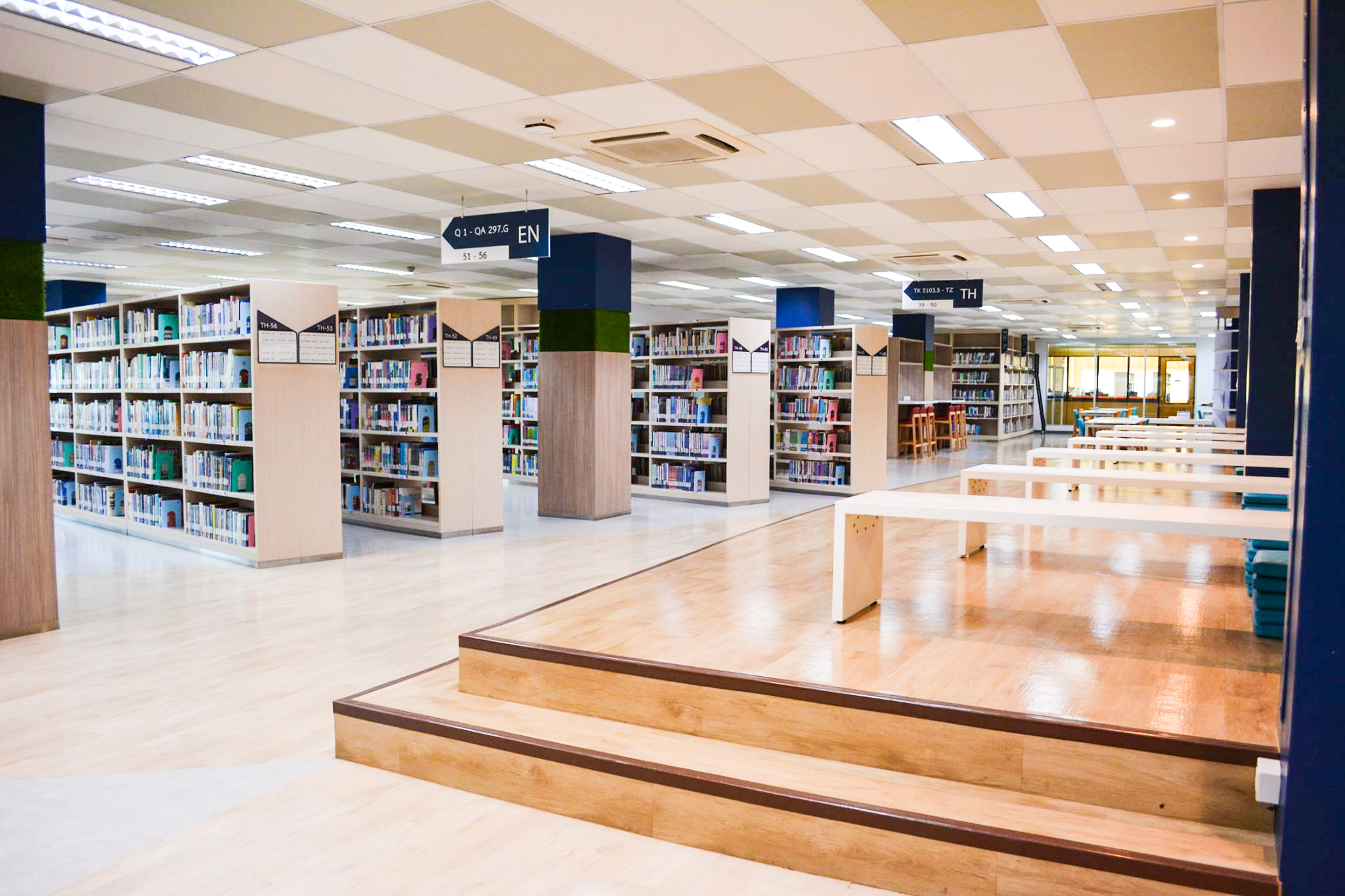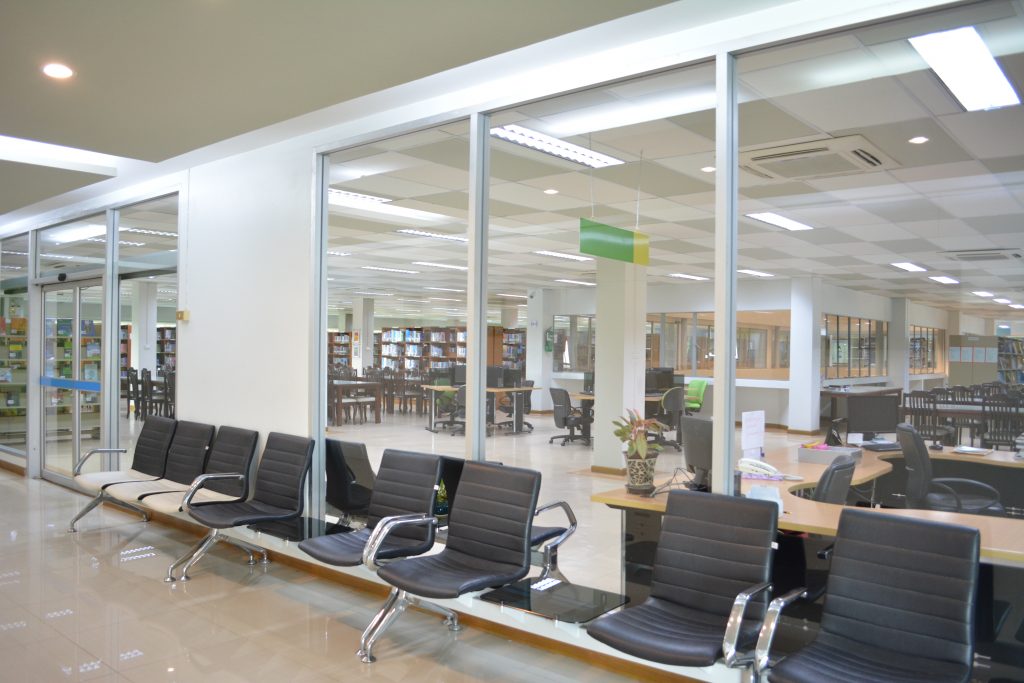 – Book Category A – L (English Textbooks Available) – Thesis, Researches, and Government Publication – Reference Books, Novels, and Short Stories – Rajamangala Documents – Historical Newspaper – Book Searching Service – Seminar Room 4-1 – Discussion Room 4-1 4-2
– Teaching Media Production Center – Peaceful Room, Book Category BQ (Bhuddism) – Methavi Conference Room (120 seats) – Computer Room for Media Production – Studio – Discussion Room 5-1