FACULTY OF NURSING
The Faculty of Nursing is committed to improve education to augment both academic and professional higher education, which focuses on applying, teaching, researching, and providing academic services related to science and technology for the society. Graduates will be able to integrate information technology and innovations into holistic nursing practices with quality and according to morals and professional ethics. The Faculty of Nursing aims to develop graduates to become professional nurses in terms of innovating, using medical technology in crisis units, having good command of English, and health information technology, which will increase the manpower in the Faculty of Nursing in preparation for Thailand's health care service needs as well as health care service needs of ASEAN member countries.
Careers after graduation
Upon graduation, graduates may pursue careers as a professional nurse in all levels of health care, including primary, secondary, and tertiary levels, in both public and private sectors. Moreover, graduates may consider careers as a permanent nurse in other establishments related to health care and as a freelance health care practitioner as long as they adhere to the Profession Act.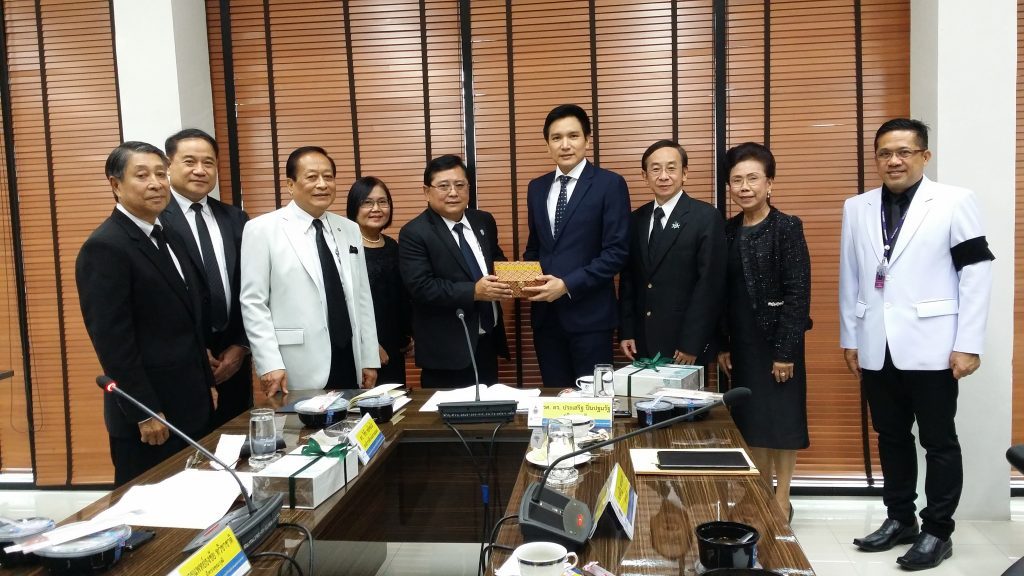 Thai Traditional Medicine College
The That Traditional Medicine College at Rajamangala University of Technology Thanyaburi (RMUTT) is a faculty of MUTT It provides two programs: Applied Thal Medicine Program and Beauty and Spa Program.
In 1999 Pathumthani Campus of Rajamangala Institute of Technology (RIT) collaborated with the Institute of Thal Traditional Medicine in the Department of Medicine of the Ministry of Public Health to jointly create a 3 year diploma program in Health Science (Applied Thai Medicine). This was the first time that the program had been offered at a government college.
In 2001 the Pathumthani Campus of RIT opened the Thai Traditional Medicine Clinic to provide medical care using Thai traditional medicine.
In 2004 the Science Program in Thai Traditional Medicine was developed as a bachelor's degree (4 years, or 2 years for students who already hold a diploma).
On 25 December 2004 the council of Rajamangala announced the establishment of the Thai Traditional Medicine College.
Later, in 2006, the program was developed as the Thal Traditional Medicine Program and another new program was created the Science Program in Thal Beauty and Spa.
At present, the Thal Traditional Medicine College of RMUTT provides two programs, as follows:
       • Applied Traditional Thal Medicine Program
       • Science Program in Thai beauty and Spa
Careers after graduation
Graduates may pursue professional careers in applied Thai traditional medicine in both the public and private sectors upon graduation. Graduates may also work in hospital clinics, as a professor, entrepreneur, applied Thai traditional medicine researcher, health services officer in both the public and private sectors, healthcare and beauty product business owner, beauty and spa provider, health and beauty practitioner, consultant for health, beauty, and spa businesses, teacher in the government sector, or as educational personnel.