"Recycle Costume from Leftover Material" Costume made by Student of RMUTT
Current and alumni students from the Faculty of Homes Economics Technology, RMUTT, have been designed and sewed recycle costume from leftover materials. The inspiration came from Japanese kimono style. They have won the "RMUTT the Best Costume" award in the beauty contest 2018.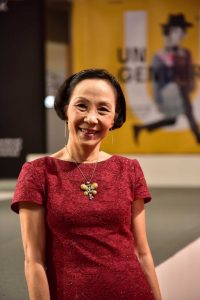 Asst. Dr. Aoithip Pupat, Academic and Research Affairs Associate Dean in Textiles and Clothing Department, shared that the recycle costume has been adapted and mixed the techniques of patchwork and connecting fabric geometry pattern. They have been cut and connected fabrics into larger size which make it more colorful. It is un-pattern depended on imagination of each maker. Furthermore, hand embroidery technique is one of the arts for clothes' decoration, costume decoration, and home appliances' decoration which make it more beautiful and valuable. For the recycle costume made from leftover materials, costume works from Faculty of Homes Economics Technology, have been made from leftover rags after classes, unused clothes, DVD discs, and plastic bottles. It was great that we can make a beautiful and functional clothes from leftover materials by using techniques from the classroom.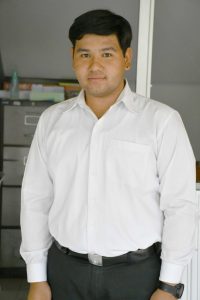 Mr. Krisana Chermchan (Got), third year's student from Food and Nutrition Department. He is also Associate President of Homes Economics Technology's Faculty. He shared that the inspiration of this recycle costume came from Japanese kimono style where Japan country is great in recycling product as well. It also matched with our theme in beauty contest 2018. As a representative for Faculty of Homes Economics Technology, we used leftover materials from plastic bottles, DVD discs, rags, and unused clothes to creatively make a beautiful and functional costume. Inner recycle costume for both men and women were made from hand embroidery rags and DVD discs geometric shape. Skirt was made from embroidery lace and handmade petal from recycle plastic bottles. It also nailed on whole skirt by hand with sequin made from DVD discs. Pants were cut and sewed with cutting and decorating techniques with silk. For both men and women cloak (coat), small pieces of many unique and colorful fabric were sewed together and formed as cloaks decorating with many color flowers made from plastic bottles. Furthermore, sequins made from DVD discs were sewed on top to make it shinier. Both current and alumni students around 100 people contributed on this project.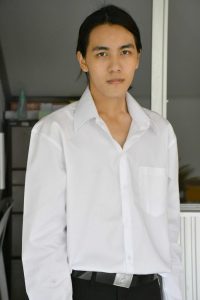 Mr. Supawat Thitichotithaweesin (Moo Pa), a student from Textiles and Clothing Department and President of Student Relations, shared that we have been sewed rags from leftover clothes together and formed it into large fabric approximately 5 meters. DVD discs were cut into many geometric shapes. Petals and flower were made from flat plastic bottles, iron on it first then formed into petals and flowers shape. Then we nailed both petals and flowers on men and women clothes. In addition, details of crap fish were sewed on men clothes represent as men and rabbit wings were sewed on women clothes represent as women. Bringing leftover materials to create and recycle into costume are great. It can reduce garbage while we used our knowledge from classroom to create beautiful recycle costumes. Furthermore, we can minimize cost of fabrics and other materials which is really expensive.