RMUTT is pleased to be accredited and received 3 extra awards from ASIC from England and ready to be evaluated in higher level.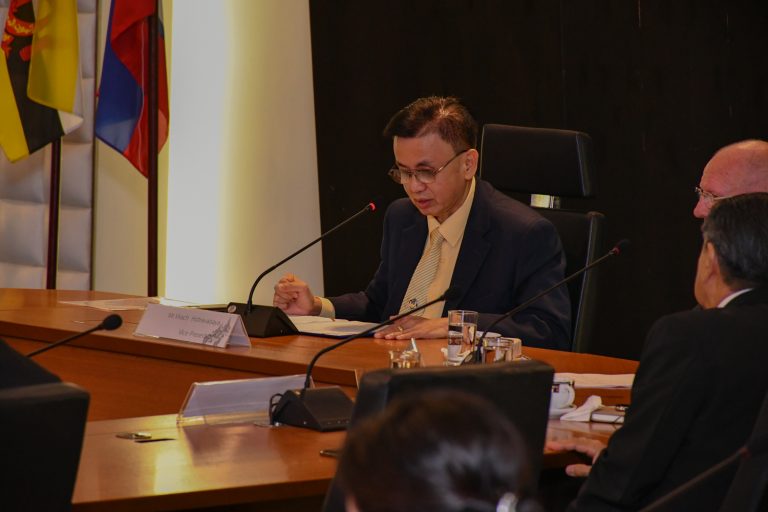 Mr. Virach Hotravaisaya, acting president of RMUTT, said that according to university policy in upgrading quality of RMUTT education to the international level, we have driven strategies and policies continuously, including promoting educational quality assurance. It is important to improve the quality of education and standards of the university. Hence, RMUTT has requests ASIC, accreditation service for international school, colleges & universities, from the United Kingdom.
As for ASIC, it is an UKVI and internationally recognized organization that provides quality assurance certificates for educational institutions by helping them to develop higher quality and to become internationally recognized institution.
In February 2019, ASIC sent inspectors from the UK to the university for inspection. From the evaluation, RMUTT has received the premier 6 stars university standard, the highest level of quality assessment, and has also received 3 special awards, including
1. Outstanding Achievement Award in Student Satisfaction and Support
2. Achievement of Excellence Award in Most Innovative, Student Centred Library in Asia
3. Eco-Universities Green Flag Award for Excellence in Environmental Awareness and Learning Environment
In addition, ASIC was impressed with the work process of the Chalermprakiet Development Volunteer Club. Therefore, ASIC have asked the university write an article to be distributed globally on the ASIC website as an example for other universities in developing the soft skills of students through the club.
From the above evaluation, the university will continue to develop further to prepare for QS Star University Ratings. There are total of 7 criteria which are
1. Teaching
2. Employment
3. Internationalization
4. Research/Academic Development
5. Learning environment (Facilities)
6. Advance Criteria (Arts and Culture, Innovation, Social Responsibility, Inclusiveness)
7. Program Strength
Each evaluation criterion has its own specific scoring model. RMUTT is committed to continuous development and elevate to the international standard.
In the event, an university introduction and ASIC video presentation were shown. More photos, and video can be seen below.