Asst.Prof.Dr.Rinradee Prammanee
Faculty of Technical Education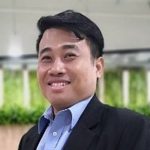 Asst.Prof.Dr.Noppadol Prammanee
Faculty of Technical Education
          The global situation from the end of the year 2019 until now, and it's likely to be continued for a period of time. All mankind have been facing with a crisis outbreak of COVID-19. This phenomenon caused many sudden changes in the way of life called "new normal". There are several careers have occurred by the time that everyone has to be concerned with social distance in order to reduce the spread of COVID-19.  For example, there are food delivery, online selling, and online teaching.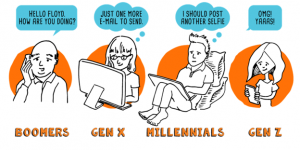 From the COVID-19 era, many things have been adapting so we have to adjust ourselves based on the "world" and "decease". To adjust every educational level such as preparing online learning for the new coming semester which we have never thought that this experience will come very early. Teachers are the majority of people who have to adjust from "digital immigrant" to be "digital native" like their own learners. However, online learning may not appropriate to Thai students' lifestyle because most of them are socialized; especially, from basic education to bachelor degree students levels. In the writers' opinion, there are not likely to offer 100 percent of the online course. Consequently, learning management processes should be blended learning with both online and offline learning.
          A key success of education is a curriculum that must be developed or constructed appropriately with the current situation as follow:
Tightening the curriculum, reducing the content, highlighting the competency needed for the learners, and must clearly specify which knowledge is what the learners "must know" or "should know". What skills learners "must do" or "should do" by emphasizing the learning processes that encourage learners to construct new knowledge and practice by themselves. Most importantly, courses must be constancy with the needs of learners so that they can apply for their careers without having to spend a long time studying. The curriculum in COVID-19 era, in addition to developing the skills needed for the new generation, it also encourages up-skill and re-skill for all employees. The curriculum also promotes lifelong learning for people. Furthermore, the curriculum must be diverse, spend a short period of time for learning, and it can be used for daily life.
Increasing flexibility in curriculum structure, a period of study, and there are long-term study plans throughout the academic year. Learners have to be clear with the curriculum and how to prepare themselves for learning. The curriculum must also design learning units that respond to individual differences. Learning hours are suitable for promoting development in all four areas of each age. The school has to provide opportunities for local, community, and society to participate in designing educational management for the youth development in order to meet the needs of society.
Defining measurement and evaluation methods that enable teachers to obtain comprehensive learning from learners in terms of knowledge, skills, and attributes. Teachers employ the assessment for learning that allow them to understand the learning processes and give instant feedback. The assessment as learning to encourage learners to understand the learning processes. Teaching and learning in this era, teachers should apply technology as a tool to measure and evaluate students learning.
          Even though schools have a high quality of the curriculum, learning management processes are up-to-date, and consistent with the world situation, one of the most important things is learners must be "self-directed learning".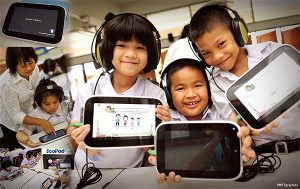 Credit Photo by :
https://medium.com/@fabian.bartnick/2019-predictions-the-digital-native-part-2-43af2b815980
https://www.unicef.org/thailand/press-releases/unicef-scales-support-145-countries-keep-children-learning-covid-19-forces-majority
https://www.techmoblog.com/thai-student-tablet/
https://www.samuitimes.com/business-is-booming-for-food-delivery-companies-during-covid-19-crisis/