RMUTT training student leaders for creative orientation activity
"The student leaders have knowledge, ability and skill about Psychological counseling process, and self-esteem, and can pass on their knowledge and skills to fellow students" said Miss Supak Nawakitbumrung, academic expert of Division of Student Development Rajamangala University of Technology Thanyaburi (RMUTT) taking in charge of the workshop for student leaders to organize student orientation activity.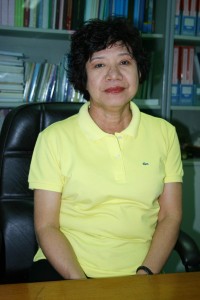 Miss Supak said the workshop for student leaders is to get ready for the orientation activity to build relationship between juniors and seniors, and it is the development in skills, knowledge, and abilities towards organizing creative and safe activities. This will contribute the image and reputation of the university, furthermore, students who join organizing activities will be proud of being RMUTT students and feel like having commitment after their graduations.
The students received training have impressed in organizing positive activities and can be leaders in the freshman orientation activity. They have been enhanced in teamwork, morality and ethics on how to work together and how to build relationships between juniors and seniors. There are 75 students, which are from 3rd year and 4th year, trained and after that they will pass on to 2nd year students for 320 people who come as volunteers on freshman orientation activity.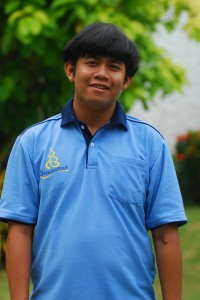 'Bank' Mr. Alongkorn Samakarn, student from the faculty of Industrial Education said new students coming with different backgrounds. So the freshman orientation activity is important in order that they can join in the activity with other friends under the relaxed, fun and warm atmosphere, and to be proud of being RMUTT students. The activity also builds relationships between juniors and seniors which will reflect new students to get ready to live in the campus happily.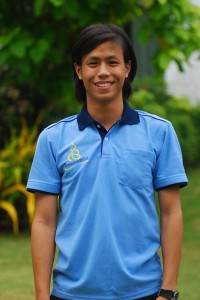 'Choke' Mr. Apikiat Charoensutthiyothin, student from the Faculty of Architecture said he was a staff in this activity last year and he also wish to be a leader in this year because the activity practice braveness and leadership and how to work with other people. After he was trained, he knew more about work process and planning and helped organize non-violent activities.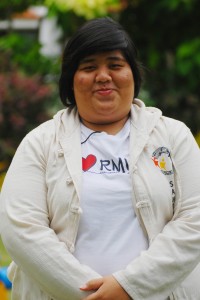 'Bee' Miss Chonruedee Tissapongsuk, student from the Faculty of Liberal Arts said the activity prepared for new students will be relaxing and academic. They will encourage new students to love the university and be proud to be RMUTT students. Every staff will be well trained on how to handle with the activity to prevent the conflict between seniors and juniors.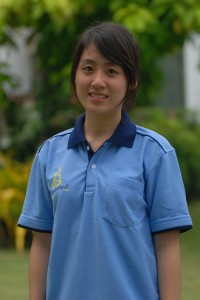 'Thip' Miss Nanpaporn Narotepawat, 3rd year student from the Faculty of Liberal Arts said she came to be a leader in the orientation activity for 2 days then she will train other staffs who are coming as volunteers. She would bring her psychological knowledge she learned after trained to use with faculty orientation activity.
"75 student leaders are ready to pass on knowledge from the training to train new students coming to study in RMUTT. They will encourage creative activities to stimulate newcomers to love and be proud of the university and build relationships between friends, seniors and juniors for the harmony and commitment in life towards the future" We have to admire a very good activity like this that RMUTT held for their students. Seniors who are going to hold an orientation activity should consider this a good practice and follow. Nowadays, it's so old-fashioned to welcome newcomers with the violence. Teachers and parents must concern about the safety and welfare of students a lot. So, it's time to welcome newcomers warmly and friendly, isn't this wanted by Thai Society?
Chonticha Sri-Ubon
Division of Public Relations RMUTT
0-2549-4994
Translated by Mr. Amondech Inkaew