RAVTE Students Innovation Award
About RAVTE
RAVTE is committed to create and sustain an outstanding and renowned vocational and technical education network in Asia through shared vision, common interests, strong collaboration, trust, and openness, to benefit TVET education and manpower of the society. More information about RAVTE at http://www.ravte-asia.rmutt.ac.th/
Objectives
1) to promote research and innovation in vocational and technical education
2) to nurture DNA in creativity, innovation and invention that are beneficial to the society
3) to encourage acquirement of knowledge, technology and skills that are necessary to tackle 21st century's challenges
Type of awards
– Gold RAVTE Innovation Award
– Silver RAVTE Innovation Award
– Bronze RAVTE Innovation Award
– Special RAVTE Innovation Award
Remark: Gold, Silver and Bronze Award winners will receive the Trophy and Certificate and
Special award winner will receive only Certificate.
Who can apply?
– Bachelor's degree students
– Individual or Team of 2-5 members
Type of work
– Ready-made published or presented articles (Within 3 years)
– Prototype (computer game, software, media, etc.)
Category of Work
– Group A Innovation in technology and industry
– Group B Innovation in energy / environment / safety
– Group C Innovations in agricultural technology and food product
– Group D Innovations in medicine and herb
– Group E Innovation in quality-of-life improvement
– Group F Innovation in creativity and fine arts
– Group G Innovation in knowledge construction
Submission guidelines
– Application will be made by filling up online form. (https://forms.gle/3ueFPQVcMbNhdkyb9)
– Submission list includes
o Application form with summary
o Ownership letter
o The document detailing the work according to the specified format
o and supporting documents.
– The document format should include these topics (Please add if not included in your previous work):
o Introduction
o Purpose
o Design/Methodology/Approach
o Findings/Outputs
o Research limitations/implications
o Practical implications
o Originality/Value
o Keywords (5)
– All documents should be prepared in Microsoft Word and PDF formats using Times New Roman font, Size 12)
– Submitting your application: Your application must be submitted by 10th December 2021 at 5:00 pm. (https://forms.gle/3ueFPQVcMbNhdkyb9)
– Forms can be downloaded at RAVTE website- http://www.ravte-asia.rmutt.ac.th/ or by scanning QR code.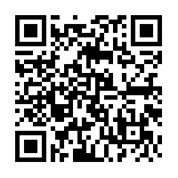 Selection Criteria
– Initiative and creativity or originality (20 points)
– Academic correctness (20 points)
– Economic and functional value (20 points)
– Complete and attractive presentation (20 points)
– Building on and usability in Commercialization (20 points)
Guidelines for Presenter
– Presentation in PowerPoint or any other formats.
– 15 minutes for presentation and 5-10 minutes for Q&A. The scope of presentation is proposed to the topic, purpose, function (mechanism) and invention utilities.
Timeline
| | | | | | |
| --- | --- | --- | --- | --- | --- |
| 8 Nov 2021 | 10 Dec 2021 | 24 Dec 2021 | 7 Jan 2022 | 18 Jan 2022 | 18 Jan 2022 |

Important Dates
| | |
| --- | --- |
| Application Deadline | 10 Dec 2021 |
| Shortlisted Announcement | 24 Dec 2021 |
| Presentation Date | 07 Jan 2022 |
| Winners Announcement & Awarding Ceremony | 18 Jan 2022 |