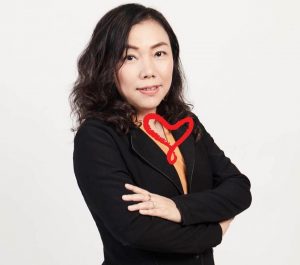 Yaowaluk Pipatjumroenkul, Ph.D.
Department of Educational Technology and Communications
                    Thai's education system has been changed from the pandemic of COVID-19. Learning management process must be planned to adapt to meet the new normal of students behaviours, way of life, and learning styles.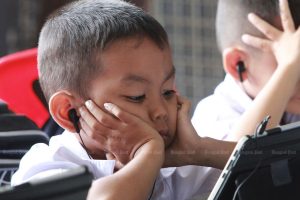 The educational technology has been providing to use in teaching and learning, for helping to present the interesting content and create interaction between teachers and learners. Online teaching and learning technology play a role in changing lifestyles and ways of communicating with learners that can access learning content from anywhere, anytime, according to the needs and interests of learners via electronics devices such as computers, smartphones, tablets without to meet in the classroom. Planning for online teaching and learning, therefore, has essential components such as student readiness, course management, lesson design, participation in content, and online learning activity design. These are considered as the key to effective learning by using tools on the internet to communicate both in time Synchronous such as Chat, Video Conference and non-time synchronization and Asynchronous such as Web board, Discussion board, Forum, Blog. Depending on the instructor will design and choose the tools that are appropriate for each course.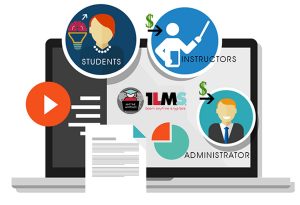 Currently, there are many online platforms for instructors to choose, such as Google Classroom, Microsoft Teams, Zoom, Google meet. In addition, Rajamangala University of Technology Thanyaburi offers 100% online teaching and learning through the system at RMUTT dLearn. It is an online teaching and learning system that provides an atmosphere similar to studying in a classroom. Students, professors, or university personnel who are interested can use the RMUTT dLearn system to manage teaching and learning, where teachers can manage their own courses in lesson assignments, present the teaching media, deliver the course contents, testing, etc. Also, students can study online at any time, which is suitable for studying in the Flipped Classroom. Moreover, the instructor can broadcast the live teaching or do activities with the students, having to consider the suitability and convenience of the learners.
Credit Photo by :
https://www.1lms.com/
https://www.bangkokpost.com/opinion/opinion/1914636/is-thailand-ready-for-schools-to-teach-remotely-