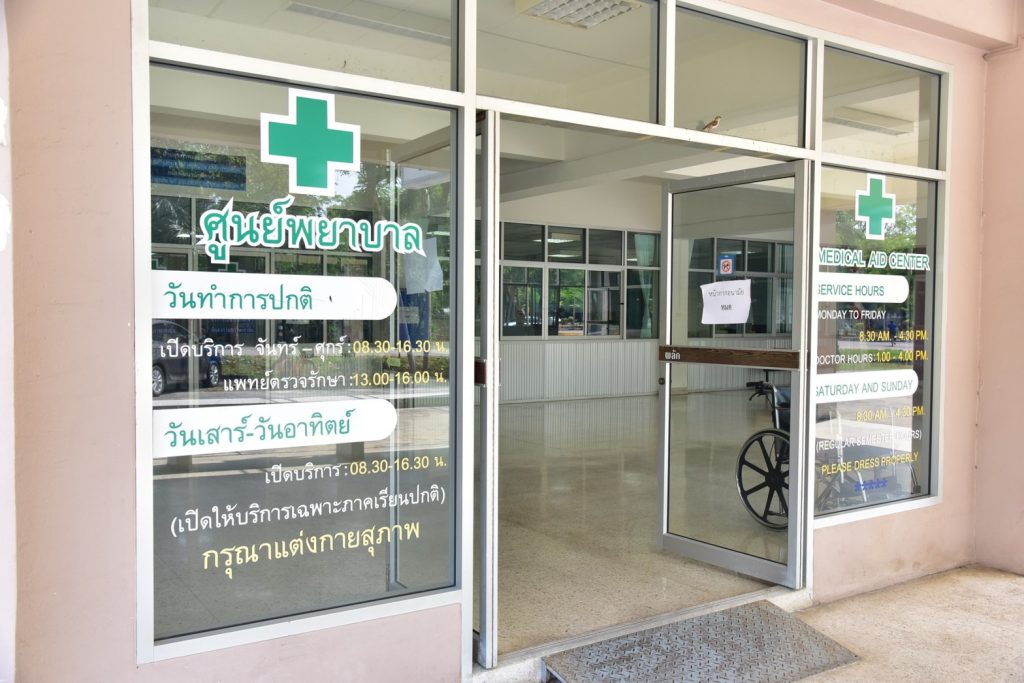 The nursing room in The Department of Health and Hygiene provides free health and hygiene services by physicians, professional nurses, and health and hygiene staff.
Preliminary medical treatment
Medicine administration,wound dressing, and silk sutures
Health information and news
Pharmacy services for students and the general public for use in various activities
Ambulance services during emergency situations
General medical treatment by a physician
Emergency services and accidents
Health consulting services
Patient rooms
Location
Official Club building Tel. 02-549-5010, 02-549-3026, 02-549-3676
Operating days and hours
Every day from 8:30 am – 16:30 pm during the school term. General medical treatment by a physician is available Monday to Friday from 13.00 – 15.00 pm.
| | | |
| --- | --- | --- |
| Day/Time | 08.30-12.00 | 13.00-15.00 |
| Monday | Dr. Preecha Lertsiwaporn | Dr. Chavalit Chantarat |
| Tuesday | Dr. Preecha Lertsiwaporn | Dr. Chavalit Chantarat |
| Wednesday | Dr. Preecha Lertsiwaporn | Dr. Chavalit Chantarat |
| Thursday | Dr. Preecha Lertsiwaporn | Dr. Sarawut Thanaseree |
| Friday | Dr. Preecha Lertsiwaporn | Dr. Sarawut Thanaseree |