Mother Day in this year, children and their mother hope to be happy with the long 4 holidays as like the students at Rajamangala University of Technology Thanyaburi, RMUTT who have already planned to take their mother to travel in Thailand which this would help to promote Thai tour activated.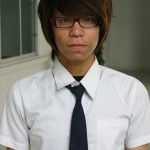 Tang Mo or Mr. Warotta Poonoprakundee, a third year student from TV Technology and Radio, Faculty of Mass Technology Communication told about his plan that "this mother is both his mother and sister at the same time. She always gives him suggestion. With a long holiday, he will take his mother to visit Wat Benchamabophit Dusitwanaram Ratchaworawihan (The Marbel Temple) Mostly, his mother and he always visit this temple because there are many nice corners to take photograph. In fact, he wishes to take beautiful photographs for his mother" In additional mention, he told "that his mother is the most beautiful lady in my life. She is beautiful both her mind and her heart."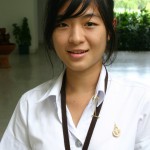 "May" Miss Parita Turakan, a first year student majored in Tourism, Faculty of Liberal Arts mentioned that "mother in her life is like her handkerchief. When she has got the sadness in her eyes and heart, her mother always is a person who can dry her tears and is always her side every time. Mother Day in this year, her family has planned to take her mother to visit the Waterfall named Nangrong-Sarika Waterfall because she likes nature. Indeed, as she is daughter of her mother, she would like to let her mother to take much rest after long hard work in days. Mother Day in this year, she also encourage her classmate and every people to take their beloved mother to take the rest in order they can also promote Thai Tourism"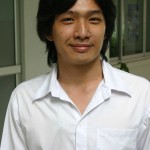 "Long Klong" Mr. Jaranpat Sujaritchan, a third year student from Photoes and Movies, Faculty of Mass Communication Technology said that "this 4 day off, he has planned to go his hometown, Laey Province where is her birth place. He intentionally wishes to take his mother to crimp up Poo Krdeng Hill and she can do exercise at the same time. At the present time, she is very healthy. For this year, Mr. Log Klong will not have anything for his mother, but he will be good son for her."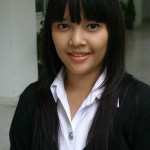 "Boom" Miss Pornpiroot Apivichayan, a student from Early Children, Home Economics, Faculty of Home Economics Technology, mentioned about his feeling to his mother that "he has never told the word LOVE to his mother, but, he always express his love by action as a good son of hers. This long holiday, he had thought he would take his mother to visit Chiang Rai, but he doesn't want his mother get tired with a long journey. Therefore, he changed his mind to take her to visit nine temples in Ayutthaya Province" He added that "Mother Day is the same as ever day. Every body should behave in a good way, listen to her teaching, diligent to study. Moreover, he left his message with the word "One Hug Can Refresh Mother's Mind"
Traveling is another way to tie up relationship with every family member. Please dare to express the love to the mother or at least prostrate oneself to mother feet. Finally, please do not forget to go back to see mother.